Exhibition Review
November 14-16, 2019
China International Natural Extracts & Health Ingredients Exhibition (FIC-Health 2019)
Area B Canton Fair Complex
Guangzhou · China
(Exhibition Hall 9.1, 10.1, Area BCanton Fair Complex)
The First China International Natural Extracts & Health Ingredients Exhibition (FIC-Health) & 19th National Food Additives and Ingredients Autumn Exhibition came to a successful conclusion in the Exhibition Hall 9.1 and 10.1, Area B Canton FairComplexin Guangzhou on November 16, 2019. More than 20,000 visitors showed up in three days.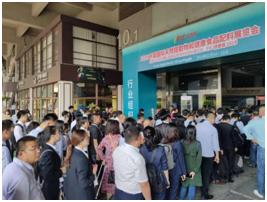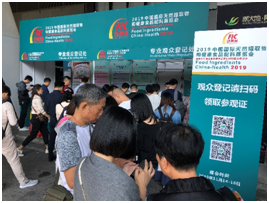 514 exhibitors at home and abroad appeared in the first FIC-Health with their latest products and technologies! The exhibition area this year almost doubled that of Food Ingredients China-Autumn (FIC-Autumn) 2018. The number of exhibitors grew by 39%. Exhibits were mainly for serving the health food industry, achieving a high-quality, deep-connotation shift from FIC-Autumn to FIC-Health!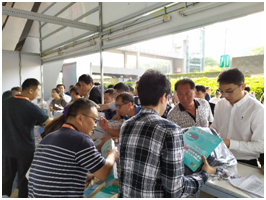 Well-prepared, Professional and Efficient Exhibition
This exhibition enjoyed high attention and active engagement from the natural extracts and health ingredients industries. Products and technologies brought by exhibitors were very popular with domestic and foreign visitors. The atmosphere on site was lively and exciting. With well preparation, exhibitors designed their booths in a novel and unique manner. The exhibition brought global top manufacturers together, showed a great variety of goods to visitors, and attracted tens of thousands of industry colleagues at home and abroad. There were countless memorable highlights.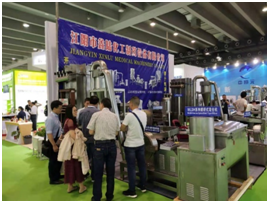 Some exhibitors showed professional visitors on site how to use their new products and new technologies. By sampling the food on site, visitors could know how to use the product and what can be achieved more directly. The exhibition received great recognition and high praise on site. Some visitors favored the food after they had a taste. They actively consulted the exhibitors about the cooperation on new product development!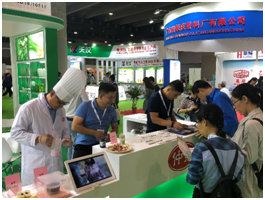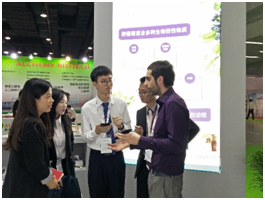 Professional visitors were swept up with enthusiasm
Exhibitors introduced their products to professional visitors and distributors professionally on site, and explained their latest achievements, unique brand advantages and backgrounds in detail. At every corner of the booth, exhibition personnel were busy with answering questions from customers and talking with them about details, showing the team style of sincerity, passion and pragmatism fully! A number of foreign visitors came to the exhibition because of its reputation, fully reflecting the great attention and recognition of FIC-Health in the food industry.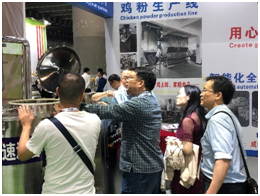 For industry insiders, the exhibition was a feast for the eyes, with the exhibits covering natural extracts, functional and health food ingredients and technologies, health food, special formula food for medical use, functional food, food for the aged, Halal food, food additives, food ingredients, and related food machinery, equipment and instruments.
Participation of International Exhibitors in the Exhibition
International Professional Visitors Coming on Purpose for Visiting and Exchanges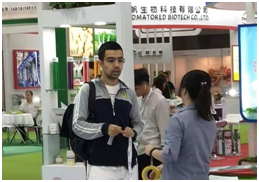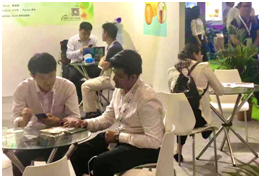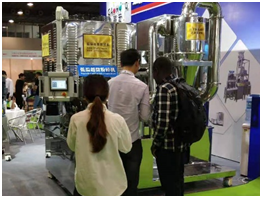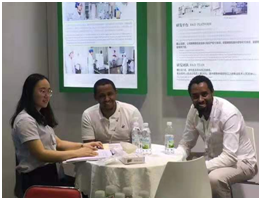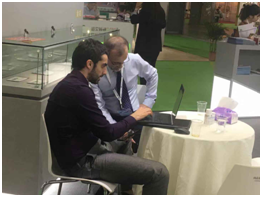 The newly opened technology promotion area at the exhibition received active response from a large group of international well-known enterprises. The new products and new technologies they brought increased the overall level of the exhibition. Exhibition personnel were busy with continuous consulting and negotiating from a large number of customers on site. International enterprises with advanced technologies and professional services were highly appreciated and recognized by professional visitors, and attracted a great number of new and regular customers.
International exhibitors were very satisfied with the scale and level of the exhibition. After hearing that the 2020 FIC-Health will further expand its scale by one-half, some international exhibitors filled in the application form for next year on site.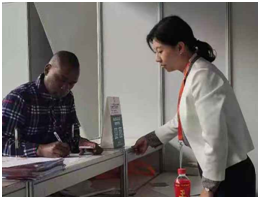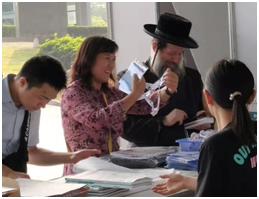 They hope that there will be more exhibits and opportunities at the exhibition next year.
Summit Forum Led by Academicians with a Capacity Crowd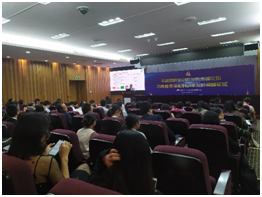 As featured events of 2019 FIC-Health, the Summit Forum on Innovation-driven Development of Natural Extracts, Summit Forum on Innovation-driven Development of Functional Food Ingredients and 6 press conferences for new products and new technologies held during the exhibition, which attracted a large number of R&D personnel from food enterprises to listen to the experience sharing from top experts in the industry, and had zero distance contact with academicians and top experts and prospective information from the industry!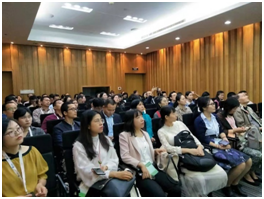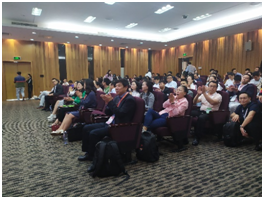 The three-day 2019 FIC-Health came to a successful conclusion in a flash. China Food Additives and Ingredients Association, as the organizer of the exhibition, achieved a lot during the exhibition. More than 500 exhibitors from all over the world showed up. 2 summit forums and 6 press conferences of new products and new technologies enjoyed a warm welcome from colleagues in the food industry. There were no empty seats in the venue. We were moved by the high enthusiasm of tens of thousands of professional visitors, distributors and traders for the exhibition. China Food Additives and Ingredients Association will not live up to the trust and expectation of its customers. Instead, it will move ahead firmly, and strive to make greater contributions to the development of the food industry!
See you at 2020 FIC-Health!